Delicious salted panna cotta recipe quick to make and original
ingredients
1 jar of 180 g of dried tomato puree
1 sprig of basil
50 to 60 cl of liquid cream
3 sheets of gelatin
Salt and pepper


Preparation
Soak the gelatin sheets in cold water.
Wash, wring and squeeze the basil.
Heat the cream in a saucepan, salt and pepper.
When the cream is hot, add the squeezed gelatin leaves and heat for 3 minutes over low heat without stopping.
The mixture should never boil.
Remove from the fire.
Add the dried tomato and 4 basil leaves to the hot cream.
Mix with the diving robot.
Divide the preparation into glasses and reserve 4 hours in the refrigerator.
When serving, decorate with basil leaves.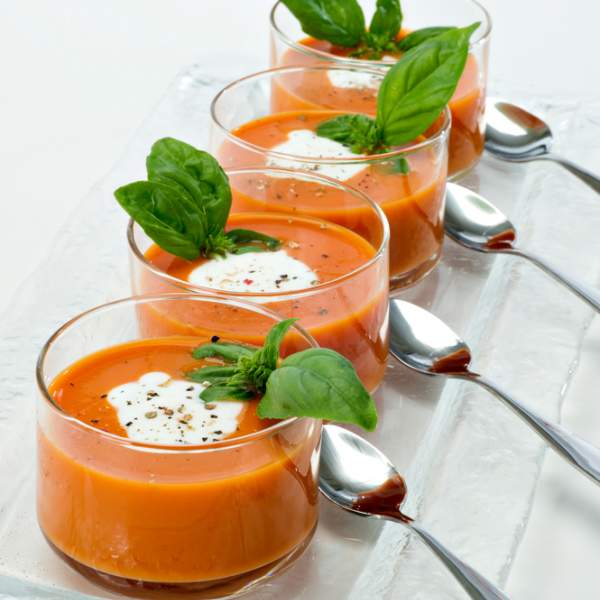 Other recipes